CRITIQUES: TIERS & TRUST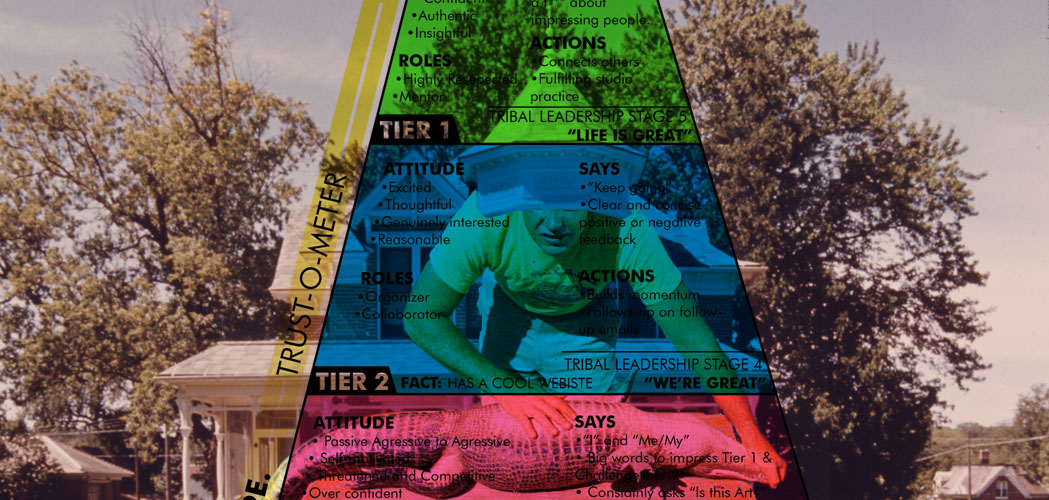 Critiques are a required aspect of most MFA programs that must be endured to graduate. Sure, some students love the process and can't wait for any and all "feedback" regardless of the source. Good for them. For the rest of us, there is much pressure that comes with an often public event that judges and questions artwork in the name of support. Achieving a healthy judgement, questioning, and support triad is possible for some faculty members but for others this process is clouded. After careful observation, countless texts, and many happy hour debriefs some clear critique trends have emerged.
INTRODUCING...
THE MFA CRITIQUE FACULTY CLASSIFICATION SYSTEM
The aim of this classification system is to help you to analyze critique feedback and evaluate the motivation of faculty members to determine if their feedback is valid and worth considering. This pocket guide is perfect for those post critique moments when you start to believe that whatever just unfolded was solely about your work. This easy to use system helps you to remember that, sadly, that super intense critique was probably mostly about them.
We are thrilled to help you answer several age old questions inherent to critique:
Why is everyone suddenly so angry?

What the hell just happened?
Note: While this list is comprehensive please feel free to add additional attributes and observations(preferably using a computer or your non-dominant hand just incase a Tier 3 faculty finds it and gets all Tier 3 about it).
WARNING: THIS CHART CANNOT BE UNSEEN.
(continue at your own risk)